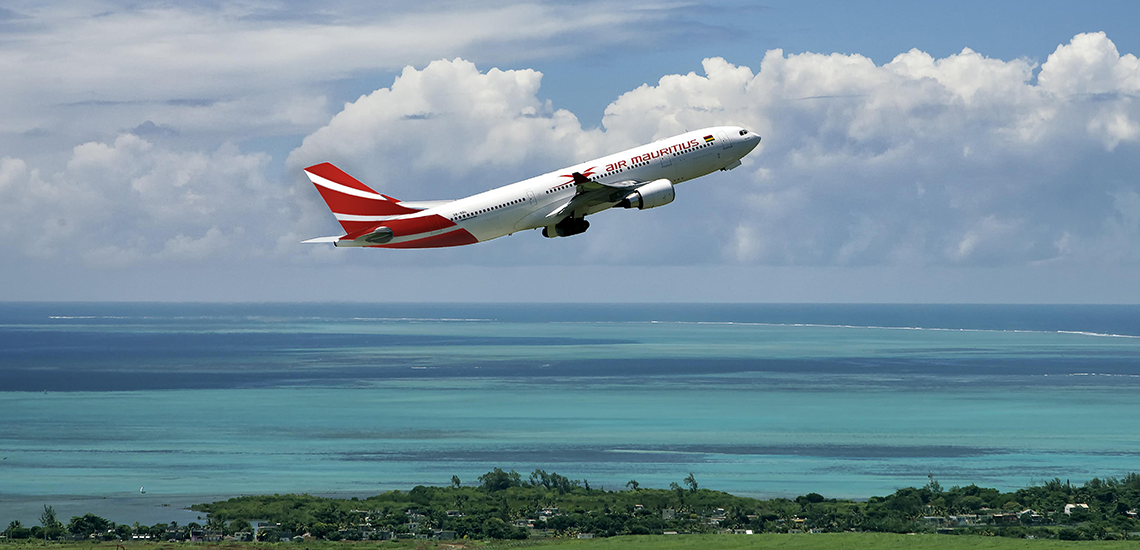 Air Mauritius was incorporated in June 1967 and it started its operations modestly with a Piper-Navajo. The destiny of Air Mauritius is forged in the ambition of the people of Mauritius who, since accession to independence, refused the perspective of isolation. Today, 40 years later, the national carrier of Mauritius flies direct to more than 25 destinations. Besides being the main player for transport of passengers, Air Mauritius is also a key player in the field of Cargo where about 36,000 tons are carried yearly.
Safety and security have always been at the heart of the company's operations and the company has successfully been through the IATA Operational Safety Audit (IOSA). This IOSA Certificate is one of the pre-requisites for IATA membership and enables all carriers to have a common agreed standard for operational safety in the global air transport industry.
Beyond offering an excellent product on all its routes, the company is already renowned for the high level of service provided in-flight and on ground for which it has been internationally awarded on several occasions.
As a public company listed on the Stock Exchange of Mauritius, the company encourages open communication with all stakeholders with the view to sustain a win-win situation. Air Mauritius carries out its operations with high integrity and transparency and has developed responsible corporate policies which reflect best practice in governance and operating standards, comparable internationally.
Network
The Mauritian carrier acts as an ambassador for the country and in so doing reveals and pays tribute to the island and its people. Air Mauritius has drawn new routes over the oceans to link continents via its hub in Mauritius. The national carrier of Mauritius flies direct to several European, Asian, African and Regional destinations – some of which include:
Europe/Middle East- London, Paris, Milan, Geneva, Frankfurt, Munich and Dubai
Africa - Johannesburg, Capetown, Durban, Nairobi, Antananarivo
Asia – Delhi, Mumbai, Chennai, Hong Kong, Singapore and Kuala Lumpur
Australia – Perth
Contact Us
Our team is standing by to assist you Monday to Friday 9am till 5pm
New Zealand Office
Level 9
Huawei Centre
120 Albert St.
Auckland 1010
Tel: +649 969 7471
Fax: +649 969 7474
aklmk@airlinemarketing.co.nz